Frequently Asked Questions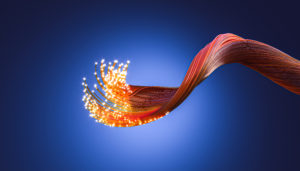 We receive many quality questions as people learn about Phynx Fiber and our gigabit fiber Internet service, which is why we want to be transparent and address your most frequently asked questions up-front, so there's no confusion!
---
Is fiber available at my house?
We have fiber service available to many homes already. You can check the status of your fiberhood by viewing our service areas and selecting your town.
The service area map shows my fiberhood as in the sign-up phase. When will it be available at my house?
This is up to you and your neighbors! We split each of our service areas into segments called "fiberhoods." Each fiberhood will be constructed once the minimum number of subscribers sign-up for service. In other words: we don't pick the next area to get fiber – you do!
Do you use the existing phone lines?
No, our network is 100% brand new and state-of-the-art, which means we'll be installing fiber cable all the way up to every house and business who signs-up for service.
How much does the installation cost?
Standard installation is free!
What fees and taxes are applied to the price of Internet?
Our Internet service has zero taxes or fees attached. For example, our 100 Mbps service costs $65/month – which is the same price you'll see on your bill.
When will I get billed?
You will not be billed until after your service is installed and turned on.
Do you require credit checks?
Yes, we do a soft credit check before installing service.
What equipment do I need, and will I need a router?
You won't need any extra equipment. We provide a Wi-Fi router with your installation. (So if you experience any issues, we'll be the ones to take care of it!)
How much do you charge for your Wi-Fi router?
Nothing, it's included in our service!
What if I'd prefer to use my own router?
That's great, too! When we install service you can have us put our equipment in "bridge mode" so you may use your own setup if you'd prefer. And if you ever change your mind (either way) you can contact us and we can make the switch.
Do you offer TV service?
Not presently, but we do offer these options if you want to keep your TV subscription while still upgrading your Internet to Phynx Fiber! This also means your current TV subscription will work with our Internet.
Do you offer phone service?
Yes, we offer a landline and you can even keep your current phone number.
Is there any documentation on how to use my phone service?
Yes! Please see the following documents:
Phynx Fiber Telephone Star Code Guide
Phynx Fiber Residential Telephone Subscriber Guide
Phynx Fiber Business Telephone Subscriber Guide
Is there a portal for business telephone service?
Yes, you can make changes to your business telephone service through our business voice portal. If you currently do not have access to the portal please call our office at 573-975-1112 and we will get you set up with a login.
You can access the portal by clicking here.
How much does phone service cost?
Residential phone service is $15/month for unlimited local and long distance. There are taxes assessed on the phone service. They vary but usually end up being around $3. So for phone service you can expect to pay around $18 all together.
Is phone service required?
Nope!
Do you plan to build outside of the city limits, to the rural community?
Our goal is to provide service to as many people as our resources allow. Before we make the decision to grow outside of the city limits we must evaluate the rural community's ability to support fiber Internet.
---
If you have any more questions please feel free to contact us online, or give us a call at 573-975-1112.